A Premier Investigative Agency Serving The Chicagoland Area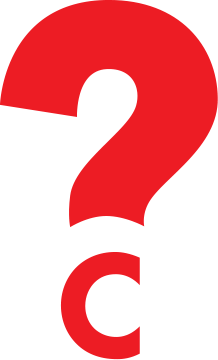 Carlson Investigations, Inc. is a premier investigative agency that has been serving the entire Chicagoland area for more than a decade. Founded in 2004 by leading private investigator Susan L. Carlson, the firm specializes in surveillance and service of processes for both private and public sector clients.
As a small, family-owned business, Carlson Investigations prides itself on devoting significant time and attention to every client. The firm is often called upon to complete special projects that require a high level of customization and intense client focus. If you would like more information, please visit the contact page, and we will get back to you as soon as possible.
Will Carlson is the CEO and lead investigator for Carlson Investigations, Inc. With more than a decade of investigative experience, William has overseen and contributed to large-scale process serving assignments, high-profile surveillance work, and a wide range of other strategic initiatives for global, national, and local law firms. He specializes in executing extremely difficult process serving assignments, having located and served some of the most elusive subjects in the greater Illinois areas throughout his career. Recognizing a need for greater diligence and accuracy in the local process serving landscape, William refocused Carlson Investigation's client service strategy from criminal investigations and trial preparation to process serving and litigation support.
Frequently Asked Questions
We bill hourly at $125/hour and require a 4.5 hour minimum. Surveillance on holidays and last minute will be billed at a higher rate. Some services are billed at a flat rate (call for more details). We also require a retainer prior to beginning the investigation.
What forms of payment do you accept?
Zelle, check (personal, business, cashier's), money orders. We currently do not accept credit cards.
What services do you offer?
We provide: Process Service, Property Inspection, Skip Tracing, Locate Investigations (locating hard-to-find individuals, vehicles, or other property), Surveillance, Social Media Investigations, and Records Retrieval services. Please contact us if you have an investigative need that is not listed here, as we are often able to assist with complex and specialized casework.
Why should I consider your investigative agency?
We are an independent, full-service detective agency that has been serving clients and growing for more than 15 years. We are also highly selective with regard to the clients and projects we take on. This allows us to apply a great deal of time, attention, and focus to each of our cases. Our philosophy around client service is that our clients have real problems that need to be solved, and we take an ownership mentality to develop and deliver them solutions that exceed their expectations.
Are you licensed and insured?
Yes. We are a fully licensed Detective Agency through the Illinois Department of Financial and Professional Regulation [117-001360].
What areas do you cover in Illinois?
We cover Cook, Lake, McHenry, Kane, and DuPage Counties. We cover other areas in Illinois on a per case basis.
Are you able to service other areas outside of Illinois?
We are able to assist on projects in other states on a per case basis. Feel free to contact us with your specific request.
What do I need to send to you when beginning an investigation?
We ask that you send us an email with any photos and/or other information needed to aid in our investigation. For example, if we are conducting spousal surveillance, we need a photo of the subject, a description of the vehicle the subject drives, and any other information you deem useful for the investigator assigned to the case.
Can you start immediately?
Depending on our caseload and the service you are requesting, we always do our best to accommodate. We have a higher hourly rate for rush services.
Will your agency work with my attorney/law firm?
Of course! In fact, we prefer to work with existing legal counsel. We have a depth and breadth of experience working alongside other legal advisors and find that this often produces better outcomes for our clients. If you have an attorney, please make sure to mention this to us.